Heartland Media LLC
Modern media for the masses
Our People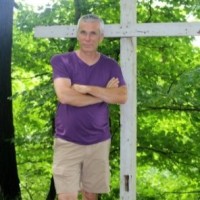 Richard Reed
Richard is the founding partner at Heartland Media LLC.
You can read his testimony of how Jesus saved him.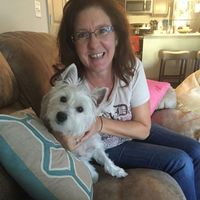 Vickie Kight
Vickie Kight is a partner at Heartland Media.
She has a degree in business and is also the Director of Enduring Freedom Ministries Inc.
Our Projects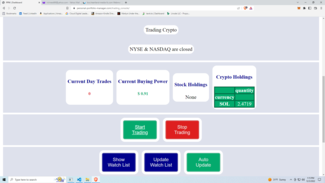 Personal Portfolio Manager
The PPM web app allows retail traders to programmatically trade stocks and crypto through their Robinhood account. The app uses machine learning to predict the price range for a group of stocks selected by the user. Then, the app will automatically buy and sell based on the current prices of those stocks.
The app will also automatically trade three cryptocurrencies selected by the user at prices specified by the user.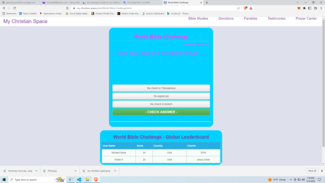 World Bible Challenge
The World Bible Challenge is a part of the My Christian Space website that is a tool to help us to grow and walk in our faith.
The challenge is a Bible trivia game that keeps score based on how many questions are answered correctly before the player gets three wrong.
When the game is over, you can submit your score and the results are posted on the global leaderboard which is updated in real time.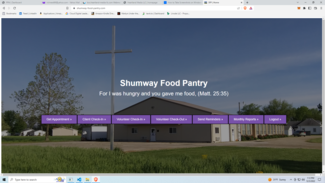 Shumway Food Pantry
The Shumway Food Pantry web app is used to manage the scheduling and reporting for the food pantry.
The app tracks the number of people served by the pantry each month and sends a monthly report to the director by email.
The app also allows the admin to programmatically send texts to remind clients of their scheduled appointments.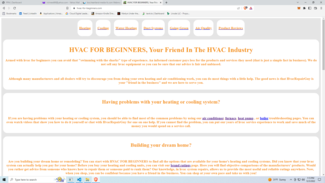 HVAC For Beginners
hvac-for-beginners.com is the home of HvacRepairGuy and is a tool to help homeowners to maintain and repair their home's heating and cooling systems.
The ac symptom checker asks the homeowner specific questions about the problem they are having with their central ac unit and helps to systematically diagnose the problem with the system.
HvacRepairGuy Channel
The HvacRepairGuy Youtube channel is a collection of videos that show homeowners how to troubleshoot and repair their home's heating & cooling systems.
The channel has approximately 5000 subscribers and 10000 views/month.